Isn't it time you got on the Fastrack?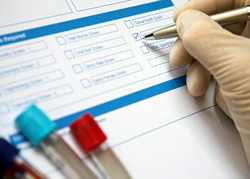 Sourcing a medical reporting provider or health screening supplier is easy.
Finding one that cares about every individual is not.
Fastrack Medical Services is different.
Since 1998, our personal approach has been providing every client with smooth and hassle-free access to all the medical and legal support they need.
From a routine medical check through to meticulous rehabilitation programmes, the breadth of services we provide is matched only by our unparalleled customer service.
Each individual becomes our number one priority with access to instant appointments, some of the country's finest doctors and specialists and robust legal reports, all at surprisingly competitive rates.
The smart decision makers are already looking beyond the usual suspects and choosing Fastrack. Many of the UK's leading personal injury firms are reaping the rewards of our first rate customer care.