Personal Injury Reporting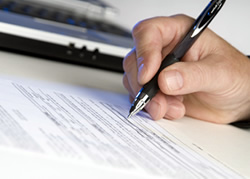 At Fastrack Medical Services, we know that a personal injury case is only as strong as the medical evidence you present.
That's why we only develop relationships with the most respected and experienced doctors and specialists, to ensure the reports we provide are soundly constructed and 100% reliable.
All medico legal reports are quality checked to ensure presentation accuracy, the presence of a clear prognosis and compliance with the Civil Procedure Rules.
And because we realise that you need speed, flexibility and guaranteed turnaround, we provide as standard:
Full UK coverage for medical appointments
Appointment confirmations within 10 days (typically 2-3 days)
Guaranteed report turnaround within 10 days of appointment (typically 2-3 days)
Long and flexible credit terms
Competitive rates
Above all else, at Fastrack, we guarantee that you and your clients will always receive a warm and friendly service. From the moment you pick up the phone, we'll absorb all your pressure and stress in an instant.
To find out how we can tailor a solution to suit your business, call Fastrack now on 0161 925 4826.